THEO BRADER TAN   2017-18   YEAR 3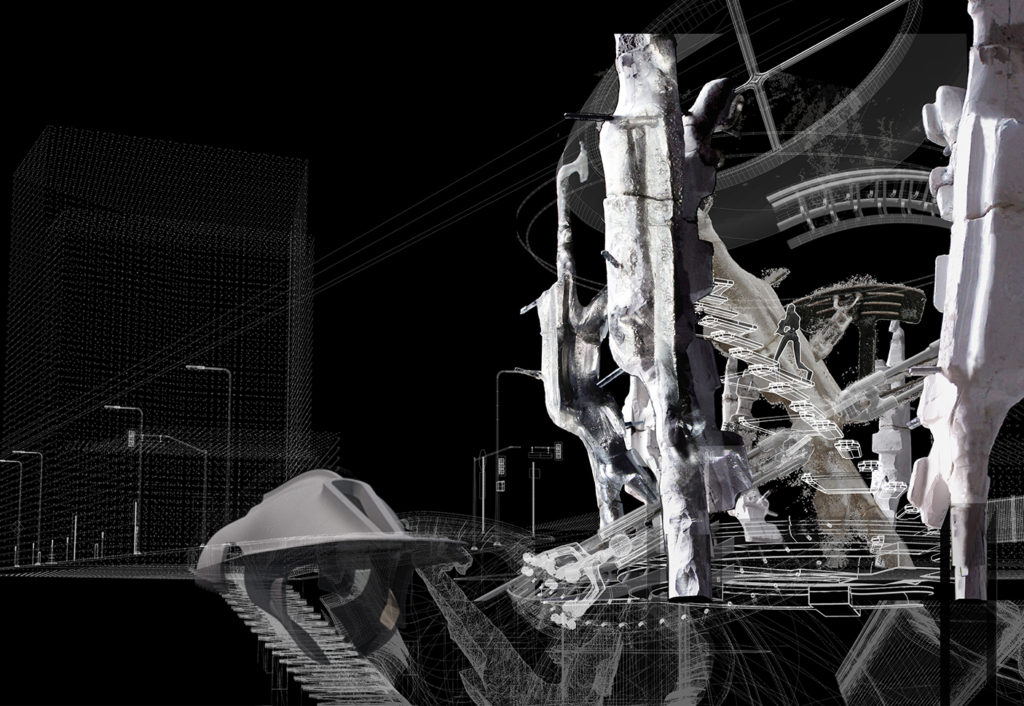 2019ERS
Caravaggio's Fight Scene with Fruit. An investigation of the spatial lie within the filmic punch. The project focusses on a fight scene from 1999's 'Fight Club'. The actors' fist never impacts each other, it is the perspective of the camera that compresses the
gap between the knuckles and the face to create
the 'imitation' of an actual punch. Twenty-three
voids are formed and sculpted by defined parameters based on the relationship between the camera and the film screen. The form of these merged voids becomes the desk for the sound artist to create the sounds of the punch. This form physicalized through a process of making, engaging and exhausting the entire body.
This process becomes an integral part of the programme for the '2019ers' proposal. The project provides a space for LA's modern day gold prospectors and smiths within which the boundaries between body and building; and body and jewellery are blurred. The project undertook three case studies to understand how the building would construct itself through sculpted plaster pieces, their subsequent moulds and their subsequent casts. These pieces were designed upon cues from what the building necessitates, simultaneously considering how the piece would fit to the body at an anatomical scale.
Tutors: Thomas Pearce, Greg Storrar