MACIEJ ADASZEWSKI 2018-19 YEAR 2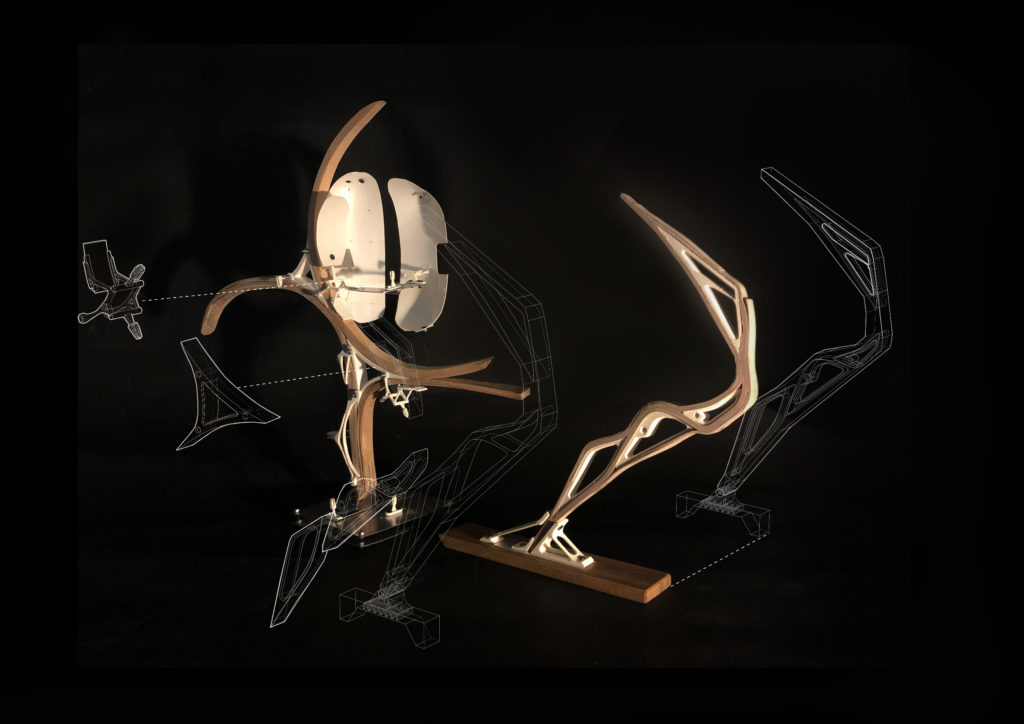 The Helsinki Timber Academy
An academy that inspires students through its form and experimental approach to timber construction. Central to the vision of the building is the intersection between the digital and analogue worlds of Finnish craftsmanship, built on a design process that has been closely informed by the testing of material at scale.
Inspired by the visit to Artek Factory, the renowned furniture making facility founded by Alvar Aalto and his wife Aino Aalto, the Woodwork Academy of Helsinki aims to provide training grounds for future generation of Finnish designers/makers. Effects of work made at the academy will be exhibited and exposed to the public throughout all the stages of its production, familiarising visitors with process of making – all this to spark wonder and popularise Finnish art of woodworking as well as educate on most contemporary ways of working with timber.
The form of the building explores the relation between arched glulam structure and digitally fabricated insertions (Negotiators) which regulate the angle of curvature, and aids the process of bending and provides interiors with bespoke, integrated furniture within the space of the workshop.
Tutors: Thomas Pearce, Greg Storrar