KRINA CHRISTOPOULOU 2015-16  YEAR 2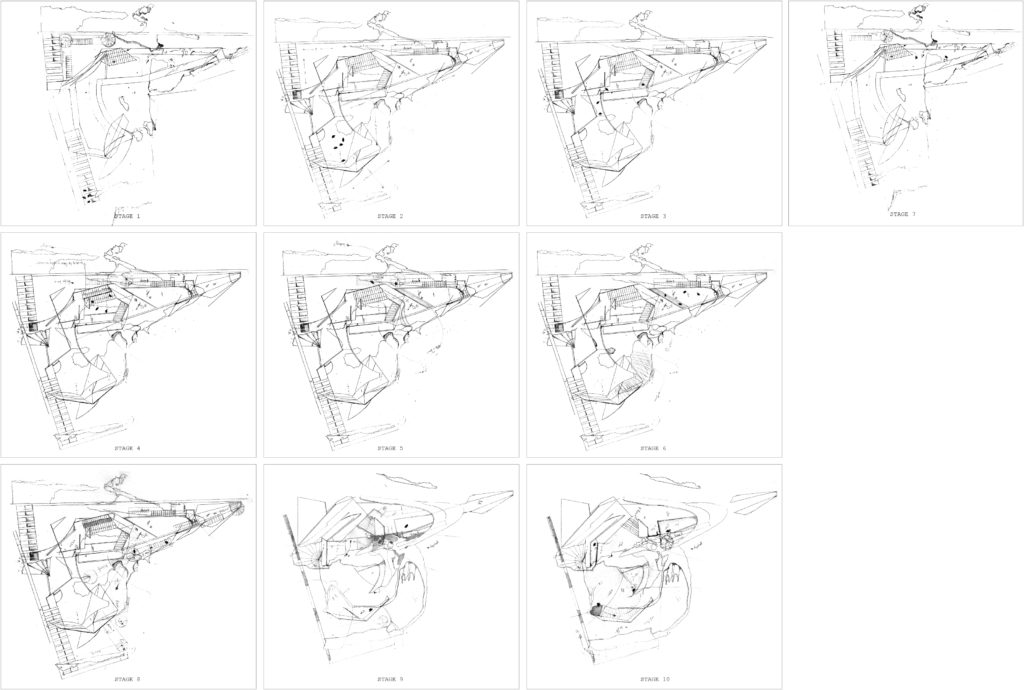 Click on the image to see more
Staging Deception

And where the thoughts can stay
The rest, the desert, the tundra, and those little snakes,
And all that remains will be a city without frontiers.
They, go.
And it will be very expensive.
Shunt, Money
Taking inspiration from contemporary theatre practice such as 'post dramatic' and 'site-specific' theatre, the project proposes a theatre that embraces the concept of choice. Its design follows the principles of Japanese kimono folding to create a theatre that folds within itself constructing spaces of opportunity in which viewers are allowed to create their own story in their progression through the building.
The theatre is greatly defined by its close proximity to Regent's Canal -; formerly an industrial route for commercial traffic. As an actor in itself, the theatre reenacts the industrial past of the canal with a ground floor of concrete water channels that allow for pieces of scenery to float through the building and define several positions of acting and viewing.
The sceneries in their final position, are elevated to the 'fly tower', the sole remnant of old theatre typology which as a relic, becomes a museum of all the old scenes, stories and worlds that once existed in the building.
The water channels create a geometry which interacts with the folding of the floors above. These folded intersections in the building attempt to enhance theatricality and ultimately bring parts of the building together in which different scenes are being played, encouraging individual interpretations of the play while dismantling the geographical and chronological order of the narratives.
Tutors: Colin Herperger, Thomas Pearce