ELLIE MANOU 2016-17  YEAR 3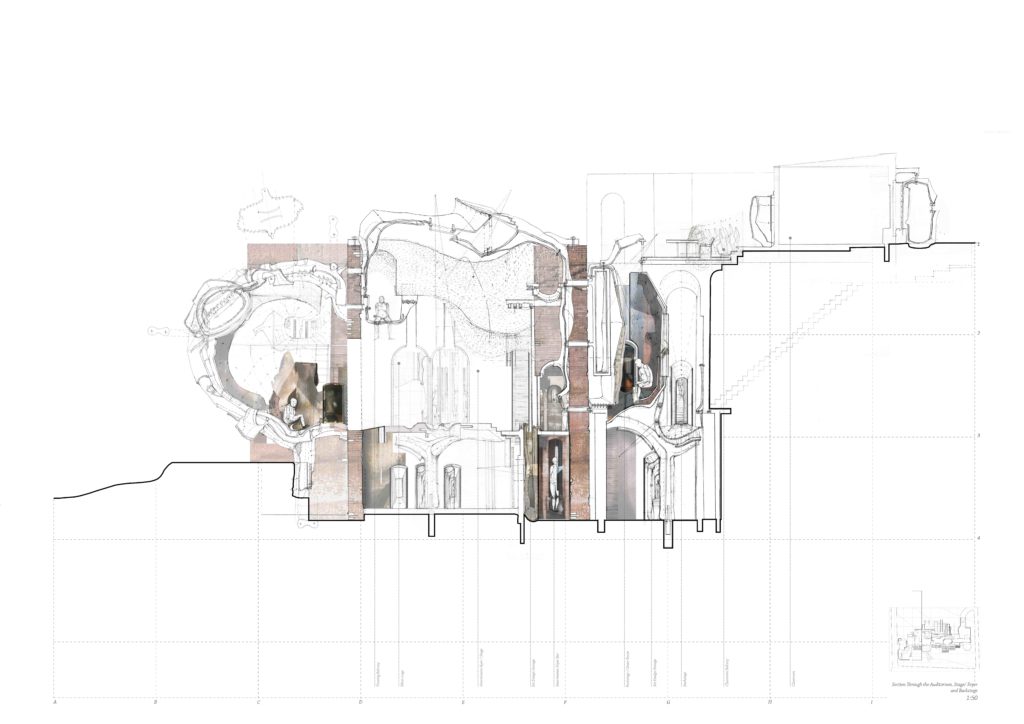 Wearing in, Wearing Out
Konstantin Stanislavsky and his system of method acting cultivates the "art of experiencing" with which he contrasts the "art of representation".
An investigation of the parallel, intersecting and merging worlds. The merging and intersecting of two possible outcomes create spaces that exist in-between the two realities. The actors in method acting lie in the in-between – between their role and their reality.
Nested within the Gull Baba ruins on the hills of Budapest, this Academy of Method Acting is fabricated completely using techniques of the Hungarian saddle makers – the building morphs into the saddle and the actor and visitor becomes the rider. Through the intimate architectural dialogue between the ruin and the leather structures, notions of performance and reality, artifice and authenticity are blurred and dissolved.
Tutors: Colin Herperger, Thomas Pearce