BERTIE BROWN 2018-19 YEAR 2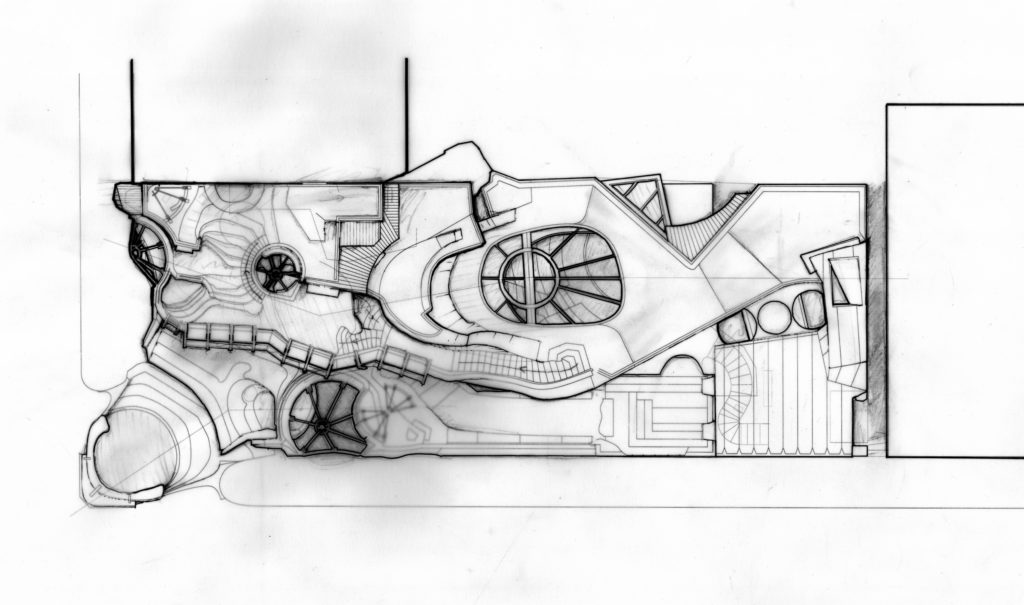 City Sami Sample Scape
One of the many eccentricities of Finland: Inari Sami Rapper named Amoc.
Just like Finland, he has taken many Western cultural influences in order to strengthen his personal and communities' identity. His use of this urban music genre to talk about rural landscapes and indigenous living is an effective emancipation tool and it broadcasts Sami culture to the rest of the world. This reflects well on the city Sami's. Rural indigenous city dwellers who need their first official space to meet, talk, participate in Sami matters and perform to Helsinki.
Sampling The Highlands, the Forests and the Lakes in Amoc's music video inspired a translation into the architectural arrangement. This was also influenced by the inherent intuition behind the arrangement of Sami settlements and Sami migration patterns. Amoc preforms and records on stage and in studio held within the structural core of the building which has been modelled and tested with double surfaces and compression paper construction that hold heavy loads. This then opens towards the street creating a public realm with a shallow scramble up to the street pave that cuts into the site. The structure also holds the more stacked yard that privately, the Sami can overlook the performance space.
Tutors: Thomas Pearce, Greg Storrar