ALISA BARABOSHKINA 2018-19 YEAR 2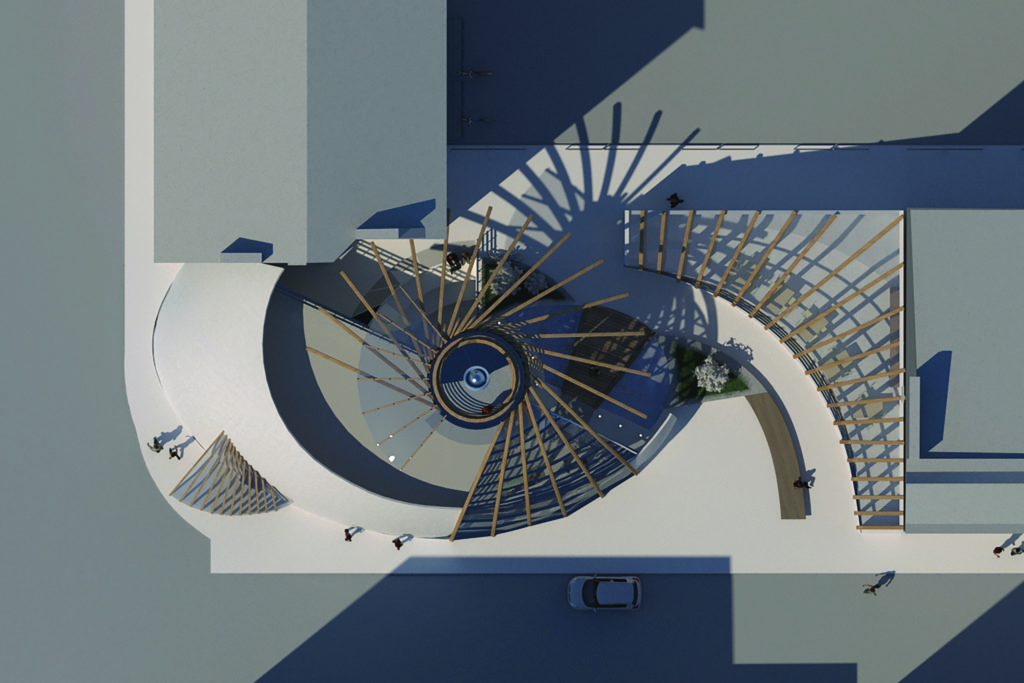 The Rune Library
A Library for learning ancient Nordic language of Runes in Helsinki Finland informed by the symbols. Building translates spacial qualities from meanings embedded in the ancient letters as well as using a systematised method to transform the geometry of letters into designed elements of the interior to help visitors unconsciously memorise the language.
Taking known translations of specific runes allowed the spaces to become informed beyond form finding or literal notation, while taking the visitors into a journey that reflects their studying process, from main reading hall into a hidden vault- like room for the oldest, most precious scripts through series of different spaces.
The library acts as a spiritual place and a historic landmark that brings qualities of a rural Finnish landscapes to inner city site. Acknowledging ideas of heritage and language, the structure highlights the ancient Nordic text.
Tutors: Thomas Pearce, Greg Storrar