IVY ARIS 2020-21 YEAR 3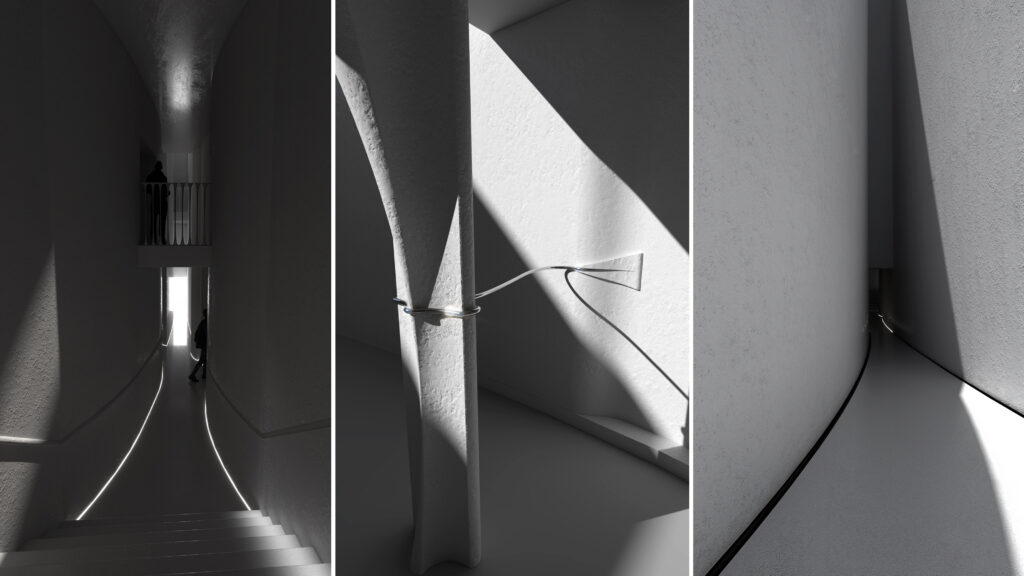 Where's North from Here?
First Class Honours
The processes of papermaking, printing, and archiving are brought together in this new home for Westbourne's society of self-publishers. Led by the collaborative principles of the 'zine' and constructed entirely from paper, the building brings together documenters and disseminators and challenges architectures relationship with the fourth estate: the media.
The project interrogates the tensions between digitally and physically printed news, exploring this through the theme of authorship. This manifests itself in the building through the interconnectivity of the two agents; the Documenters and the Disseminators, looking at the use of transparency both in and of materials to consequently offer transparency of authorship.
Taking its title from a Mark E. Smith lyric, the proposal employs northern light to not only the advantage of the artisans within the structure, but as a symbol for the search of truth; the knowledge of north.
In-line with the programme's paper making facilities, the building acts as an ode to paper construction, exploring the potentials of a fundamentally fragile material on an architectural scale both physically and temporally. The different methods developed are showcased throughout the building, utilising light to celebrate these moments of seemingly impossible structural achievements.
Tutors: Greg Storrar, Farlie Reynolds