IMOGEN RUTHVEN-TAGGART 2018-19 YEAR 3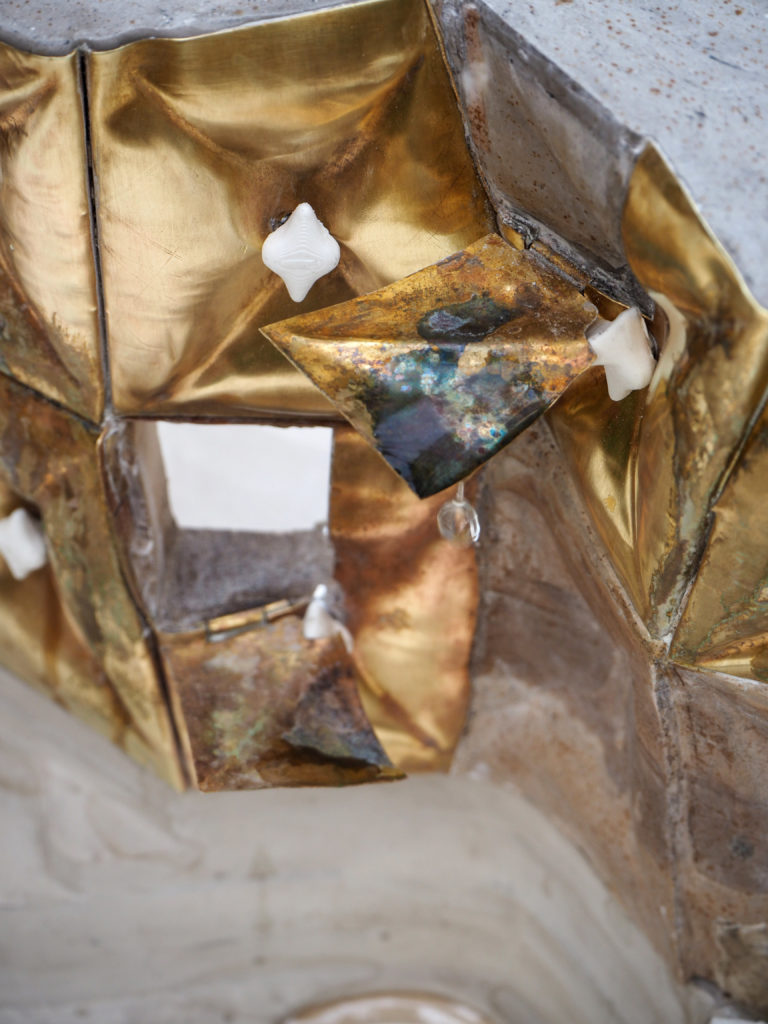 Forging Impressions in the Positive
"Water appears not only in its destructive aspects, but manifests its cathartic, purifying, transformative, and regenerative capacities"
– Bill Viola
A proposal for a bereavement centre in Helsinki, appropriating jewellery making techniques to develop a permanent metal formwork. Activated by rainfall, the formwork is designed to empathise with the mourner and patinate to map the passing of time. The centre accommodates the mourner in temporary retreat for a week and for future counselling revisits.
The translation between the two fields is approached from three niche metalworking techniques with the potential for scalable development.

The first is the forging of the flat metal sheet through fly-pressing, informing the structural possibilities of thin metal panels as a permanent formwork and the perception of metal as a soft comforting material. The second is the embellishment of patina on a metal, unfolding the narrative of a building which interacts with its inevitable ageing process. The active engagement with weathering encourages an appreciation of the cycle of nature in the mourner, as they revisit the centre. The final technique is the hidden hinge, adapted to develop bespoke interactions between the visitor and their environment.
Tutors: Thomas Pearce, Greg Storrar