FLORNCE HEMMINGS 2016-17  YEAR 2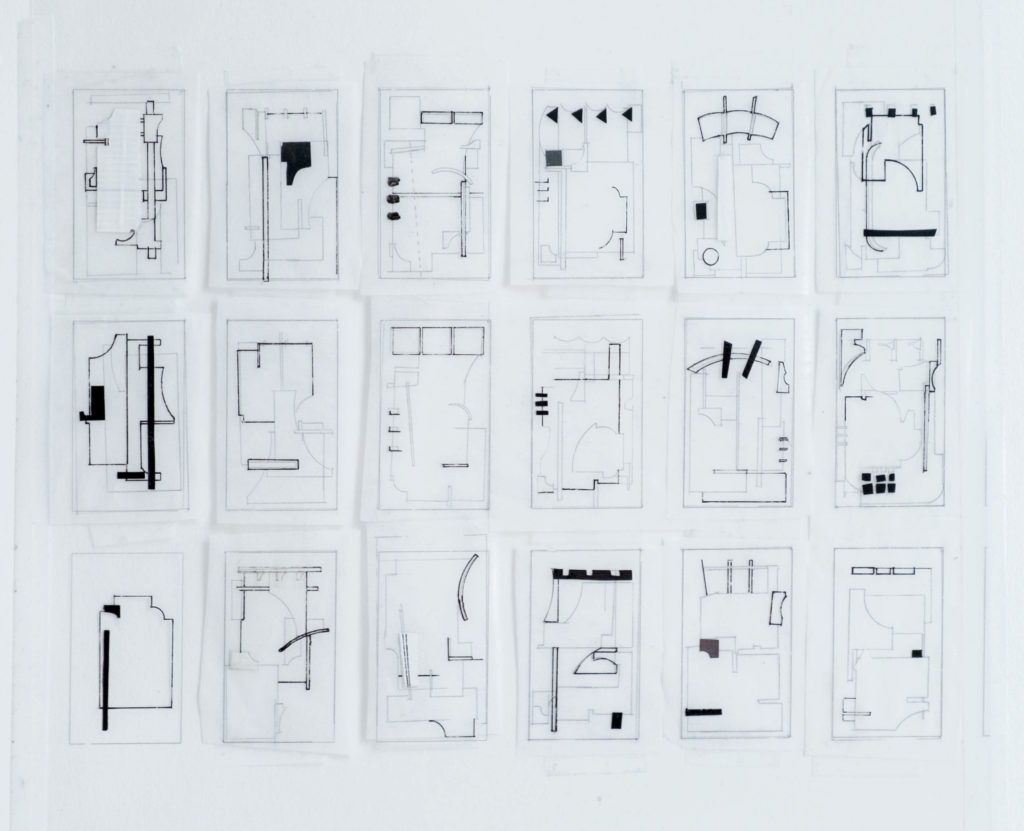 Unfurling Subjects, Invertd Objects
Using the logic of mechanisms in the body, such as sockets, to dictate how contraptions move once taken off the body. The drawing aligns the misfit of the actuality of the body's surface form over the projection of it unrolled used as the basis for a template for recreating its depth three dimensionally.
'Display'
1. Latin: Displicare (to 'scatter' or 'disperse')
2. English: to 'unfurl' or 'unfold'.
A tailoring shop in central Vienna using strategies of material and programmatic inversion on the scale of the body, the garment and the building. It plays host to a sequence of displays, initially treating display windows as an object in the viewer's gaze to the observer then becoming subject of/to the shop.
Tutors: Colin Herperger, Thomas Pearce