CHARLIE REDMAN 2015-16  YEAR 3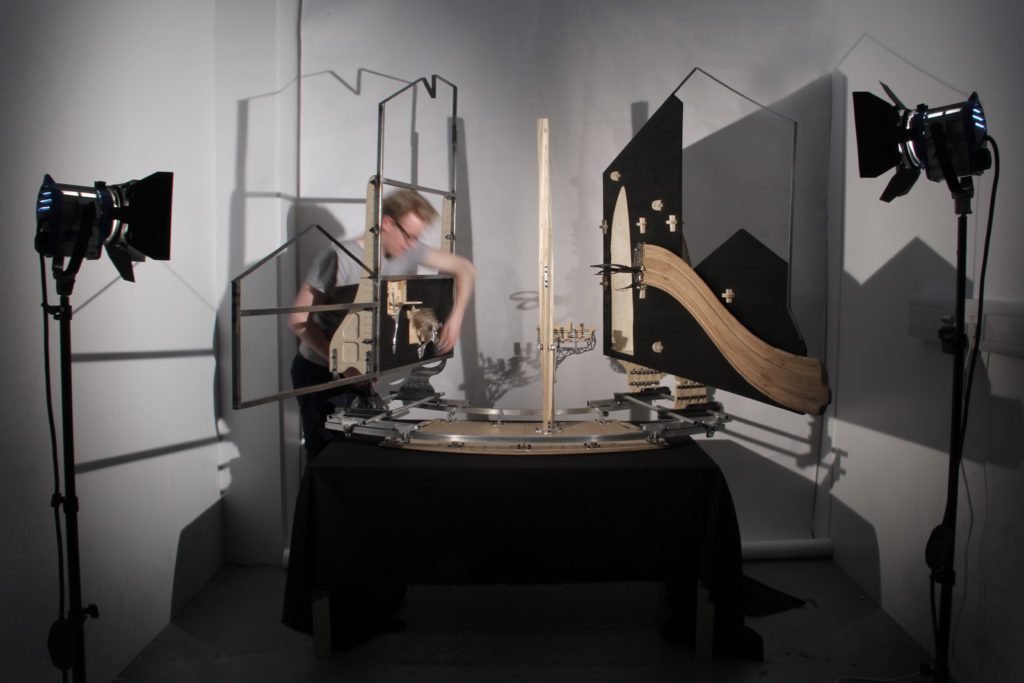 Click on the image to see more
Bar of the Unexpected
Carved out of a narrow slot behind the facade of an industrial lift shaft, the 'Bar of the Unexpected' is a spaces for physical and social prototyping. The high-tech multi-axis articulated stages for dating and tasting sake are developed through in-depth explorations of CNC fabrication and scripted simulation. Tokyo's Golden Gai district hasn't changed in over seven decades. As a result it is home to very small narrow buildings, most of which are bars or restaurants. These bars are tiny, some can only fit five people in – an inspiring intimacy that the proposal seeks to import to London.
The site for the project is in a narrow slot situated behind a solid brick facade which used to hide an industrial goods lift. Within this space seven individual bars are tailored for a different social situation. The first bar for example is designed for a couple on their first date, whilst another is designed for a large group of friends who haven't seen each other in a while.
The design of the project is carried out through the construction of a 1:10 model and follows a fascination with articulation in architecture.
Tutors: Colin Herperger, Thomas Pearce