ARTHUR WONG 2017-18   YEAR  3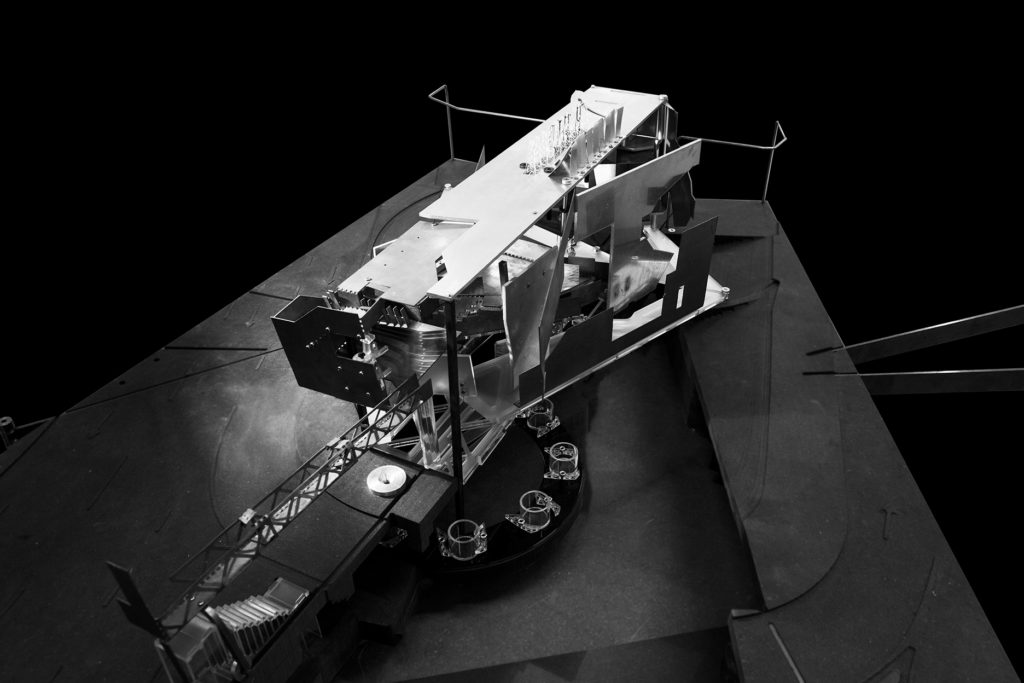 Caffeinated Analogue Mechanical Organism
Drinking a coffee, using a car and inhabiting a building: rituals of energy transformation performed by the Angelenos. The coffee shop houses these rituals in the spirit of Post-Coffee, Post-Car, and Post-Gentrification; three themes derived from contextual observations of the Downtown Los Angeles Arts District site. An embodiment of, and response to this energy in flux, the building
awakens as an Analogue Mechanical Organism.
This architecture addresses the visual, audio, haptic, olfactory, and nostalgic. As well as drawing technological references from the automotive industry to create lightweight, structural and articulating monocoques. The project proposes
a coffee shop that plays with the daily choreography from the building's inhabitation by humans and coffee through a series of time-specific spatial mechanical interactions.
The epilogue brings the user to a dihedral deployable staircase that peels off the façade and volume of the building. This allows roof access to the viewing platform of the coffee roasting drums and the LA sunset.
Tutors: Thomas Pearce, Greg Storrar